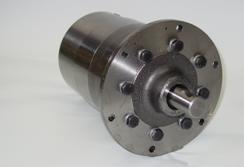 The Williams Machine and Tool Model F98x pump is ideal for applications requiring a pump in an efficient, neat package. These units are rugged and heavy duty. Features Included:
Flow – 10/2.5 GPM (37.8/9.5 LPM) @ 1,000 RPM
Displacement/Revolution – 2.6 cubic inches (42.6cc)
Maximum Pressure – 5000 PSIG (345 bar)
Drive Speed Range – 300 to 1,300 RPM
Maximum drive speed – 1300 RPM
Rotation – Bi-Rotational
Input Shaft – 1″ (2.54mm), keyed
Notes: No changes are needed when changing pump rotation. All Williams Machine and Tool pumps use the same 6 hole mounting pattern. First Stage is High Flow, Low Pressure. As pressure is needed the Second Stage activates, Low Flow, High Pressure.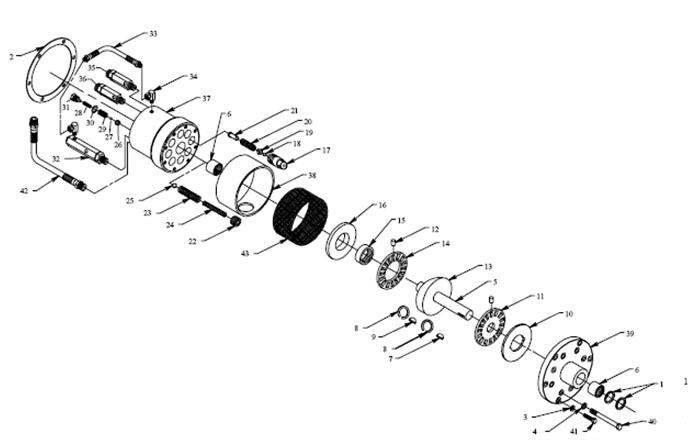 Shop Model F98x Direct Mount Pump Parts List (Two Stage Pump)
| | | | | | | |
| --- | --- | --- | --- | --- | --- | --- |
| | | | | | | |
| | | | | | | |
| | | | | | | |
| | | | | | | |
| | | | | | | |
| | | | | | | |
| | | | | | | |
| | | | | | | |
| | | | | | | |
| | | | | | | |
| | | | | | | |
| | | | | | | |
| | | | | | | |
| | | | | | | |
| | | | | | | |
| | | | | | | |
| | | | | | | |
| | | | | | | |
| | | | | | | |
| | | | | | | |
| | | | | | | |
| | | | | | | |
| | | | | | | |
| | | | | | | |
| | | | | | | |
| | | | | | | |
| | | | | | | |
| | | | | | | |
| | | | | | | |
| | | | | | | |
| | | | | | | |
| | | | | | | |
| | | | | | | |
| | | | | | | |
| | | | | | | |
| | | | | | | |
| | | | | | | |
| | | | | | | |
| | | | | | | |
| | | | | | | |
| | | | | | | |
| | | | | | | |
| | | | | | | |
| | | | | | | |
| | | | Pump Casting (Not Sold Seperately) | | | |
| | | | | | | |
| | | | | | | |
| | | | | | | |
| | | | | | | |
| | | | | | | |