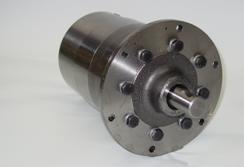 The Williams Machine and Tool Model D58 pump is ideal for applications requiring a pump in an efficient, neat package. These units are rugged and heavy duty. Features include:
Flow – 6.8 GPM (25.7 LPM) @ 1,800 RPM
Displacement/Revolution – 0.88 cubic inches (14.4cc)
Maximum Pressure – 5000 PSIG (345 bar)
Drive speed range – 300 to 1800 RPM
Maximum drive speed – 1800 RPM
Rotation – Bi-Rotational
Input Shaft – 1″ (2.54mm), keyed
Notes: No changes are needed when changing pump rotation. All Williams Machine and Tool pumps use the same 6 hole mounting pattern.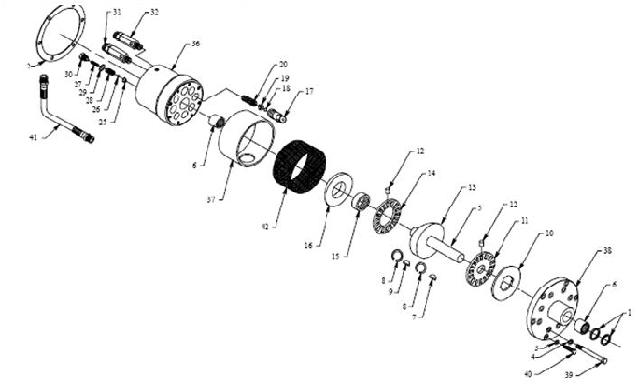 Shop Model D58 Pump Parts
| | | | | | | |
| --- | --- | --- | --- | --- | --- | --- |
| | | | | | | |
| | | | | | | |
| | | | | | | |
| | | | | | | |
| | | | | | | |
| | | | | | | |
| | | | | | | |
| | | | | | | |
| | | | | | | |
| | | | | | | |
| | | | | | | |
| | | | | | | |
| | | | | | | |
| | | | | | | |
| | | | | | | |
| | | | | | | |
| | | | | | | |
| | | | | | | |
| | | | | | | |
| | | | | | | |
| | | | | | | |
| | | | | | | |
| | | | | | | |
| | | | | | | |
| | | | | | | |
| | | | | | | |
| | | | | | | |
| | | | | | | |
| | | | | | | |
| | | | | | | |
| | | | | | | |
| | | | | | | |
| | | | | | | |
| | | | Pump Casting (Not Sold Seperately) | | | |
| | | | | | | |
| | | | | | | |
| | | | | | | |
| | | | | | | |
| | | | | | | |